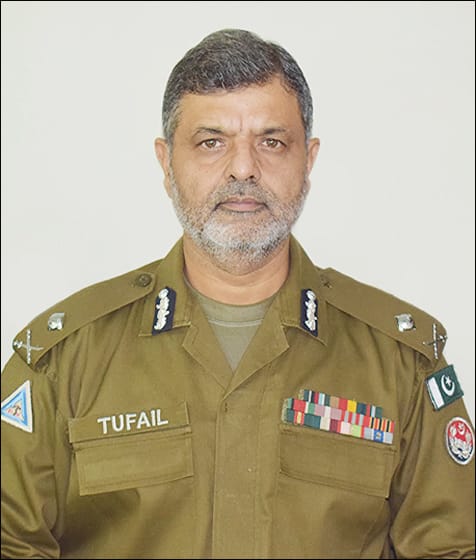 I am honoured to have assumed the charge of Commandant, Punjab Constabulary. I pay compliments to all predecessors for their formidable contributions. I also take this opportunity to pay tribute to the ever-living martyrs of this organization. Punjab Constabulary was established in 1986 as the reserve police of the IGP. Formally, it was known as PRP which was established in 1972. Being the strike force it has always been playing a pivotal role in maintaining law & order across the province and the Federal Capital. Punjab Constabulary has earned laurels for its hard work and operations in the far-flung and remote areas of Punjab in the wake of important events including general elections, Moharram, political gatherings, international matches, and other important events. It is also deployed to ensure the security of important personalities and numerous vital installations. This organization has always maintained the highest level of commitment and professionalism. I intend to consolidate the initiatives and contributions of my predecessors. One of my top priorities is to improve the output of this organization through better service delivery and optimum use of available resources.
May Almighty Allah guide us in achieving our objective to help maintain public order and peace in the society, Aameen.
In case of any Complaint while your stay at Punjab Constabulary, you can directly contact me at 03431115554.